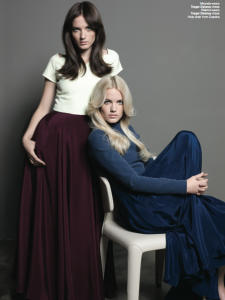 2013 has been a pretty solid year for music so far. While I haven't managed to actually post on almost any of the great stuff that's come out, I have certainly been devouring it. So my project for the next month is to remedy that. I'll try to post roughly every other day with a short write-up something great from this year.
Julian – Say Lou Lou
Leading off, we've got this song from Swedish sisters that make up Say Lou Lou. It's dark and dreamy and effervescent, and it's one of the couple songs in the running for my favorite of the year so far. The harmonies are just exquisite. It has that lush production that has characterized Swedish indie pop for the last decade, married to the atmospherics of classic Fleetwood Mac. It's a heady combination – the sort of song you can listen to on repeat for hours.