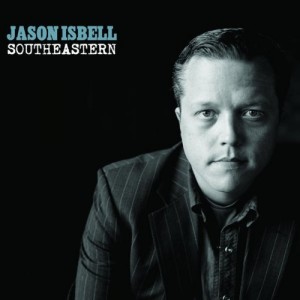 What a glorious year for music. There were so many great records this year that I literally didn't have enough time to listen to them all. I'm including 30 albums on my list this year, every one of which is superb, but honestly I could list dozens more that are well worth your time.
As always, my tastes trend a bit toward indie rock, but there's plenty of electronic and ambient music, tons of Americana, some rap, some pop, and even a little jazz (sort of).
I don't have too many of the most critically acclaimed albums on here, but many of them are just a bit on the outside. In a weaker year, Yeezus, Vampire Weekend, Daft Punk, and MBV could definitely have made the list. All good albums, just not ones I loved like I loved these 30.
30. Message to Bears – Maps
Electronic folk: pretty songs, subtle ambient movements, little glitchy flourishes.  Not a record that ever blew me away, but I keep coming back to it.  These are songs you want to settle down  and raise a family with.
Highlights: The Tourist, You Are a Memory, Almost Faded
29. Taxes – Back of the Car Collection
Some of the best shoegazy, 80s-inspired songs I've heard in a long time. It's got the same general spirit as M83's Saturdays = Youth record from a few years ago, but comes off darker, more lonesome, more tightly wound. This is music for driving around on a cold night, letting the lights of the city wash over you, and hoping to hold off the sunrise as long as possible – so that you might escape your bright new future for just a little while longer.
Highlights: City In My Head, Back Of The Car, Over The View
28. Hammock – Oblivion Hymns
Hammock made my list in 2012 as well, and I commented that they had finally shifted from the spare ambient sound of their earlier work into more of a post-rock category. I was skeptical about that move but ultimately was completely won over. Departure Songs was just so full of energy that it worked. But I wonder, in light of this follow-up, whether the truly significant shift was less into post-rock and more toward new age. Because Oblivion Hymns definitely feels cut from the same cloth, but dwells even more on the borderlands between those genres. It's full of strings and choirs and big orchestral swells. It's still distinctly a Hammock record, but I can't help but wish there was a tiny bit less songcraft here, if that makes sense. There are certainly no bad songs here, but the best of the bunch are mostly the ones with fewer crescendos, a little bit less obvious guidance of the harmonies, and a bit more space to breathe.
Highlights: In the Middle of This Nowhere, I Could Hear the Water at the Edge of All Things, Holding Your Absence
27. Sara Bareilles – The Blessed Unrest
I have a hard time getting a handle on this record. While, broadly speaking, it's clearly a pop album, she works in such a wide range of production styles that it's hard to be more precise than that. "Brave" feels like the older and more sophisticated cousin to middle-of-the-road pop stars like Katy Perry or Miley Cyrus, while "I Choose You" and "Chasing the Sun" seem like they would be perfectly at home on a mix CD from 2002 alongside songs from Natalie Imbruglia or Vanessa Carlton. But if those descriptions give the impression that Bareilles is just another pop ingénue, that certainly is not right. On "Hercules," for example, she sounds to me far more like a Tori Amos or Fiona Apple. "Eden" and "I Wanna Be Like Me" dip into the pool of synth-pop. "Manhattan" is a torch song that in the classic mold. "Little Black Dress" is a not completely successfully brass stomper. And basically every song incorporates little jazz-inspired flourishes.
What's the grand unified theory of the record? I have no idea, unless it's simply to show off that Bareilles is talented enough to pass credibly in all of these genres. Maybe that's enough – it's a damn fine album. But I do hope that she manages to find a bit more of her own distinct voice on future records. I think she's got the talent to produce something truly great if she can bring it all together.
Highlights: Satellite Call, Brave, Eden, Hercules
26. Mimi Page – Requiem EP
Just four songs long, but each one is absolutely exquisite. "Treading the Abyss" combines a spare percussive core with otherworldly vocals and what may be the greatest EDM hook I can think of. "Requiem" is sparse and perfect – it's a light on the edge of the horizon, forever receding behind the curve of the earth. These two originals are combined with two covers: one, an ice-cold and desolate take on Chris Isaak's "Wicked Game," which makes me completely rethink the song; the other, a piano interlude borrowed from the game Skyrim.
Highlights: Requiem, Treading the Abyss, Secunda
25. Mogwai – Les Revenants
This record largely takes a step back from the loud sort of post-rock they have mostly been doing lately, painting with a much more delicate brush. The most prominent theme is a general atmosphere of dread. These songs are ominous, foreboding. Given that it's the soundtrack to a French show about family and friends returning from the grave, this is not surprising. When they do let loose, it feels like a genuine respite from the gloom (with the sunny glimmer of "Special N") or into blood and chaos ("Wizard Motor"). It also includes a gorgeous take on the old gospel hymn "What Are They Doing in Heaven Today" – which may be one of the loveliest songs they've ever produced.
Highlights: What Are They Doing In Heaven Today, Kill Jester, Special N, Portugal
24. Lily & Madeleine – Lily & Madeleine
Much like the superb record from First-Aid Kit last year, Lily and Madeleine are two sisters who bring some incredible harmonies to bear on some pleasing Appalachian folk tunes. While the songwriting can occasionally drift a bit toward the naive (they are teenagers after all), for the most part the simplicity comes off as a refreshing lack of guile. And it also sets the stage for the occasional great line that stuns you into submission. Some great things about this record: 1) the little quavers in their voices – which absolutely floor me every time 2) every single second of "Sounds Like Somewhere" which is the warmest and prettiest song of the year 3) the aaaahooohs and the slide guitar in "Come to Me" 4) the way they sing the word 'anyone' in "Goodbye to Anyone" 5) the way it makes southern Indiana feel like a romantic place – not an easy task.
Highlights: Sounds Like Somewhere, Come to Me, Paradise, Goodbye to Anyone
23. Tegan and Sara – Heartthrob
How good of a year is this for music? I think Heartthrob is a decent bit better than their previous one (Sainthood)…which I made my #11 album of 2009. I know a lot of T&S fans were turned off by the aggressive pop production of this record – and there are a few places where I do think it distracts a bit. But honestly it doesn't really feel that different from their previous work. The line between indie kids with guitars and indie kids with computers may have been a meaningful one at some point, but I'm not really sure it matters much anymore. The Quin sisters have spent their whole musical careers making great pop songs and this album is just another example.
Highlights: Closer, I Run Empty, I Couldn't Be Your Friend, Goodbye Goodbye, How Come You Don't Want Me
22. Luray – The Wilder
Residing somewhere in between bluegrass and folk, this lovely little record is full of gentle banjo strums and dreamy melodies. Shannon Carey's voice is luminous and the songwriting is strong. The best songs incorporate a bit of production, adding in some light orchestral swirls and electronic sustenance. Just an intimate, joyous, splendid record from top to bottom.
Highlights: Tidalground, The Promise of Lakes, The Wilder
21. God is an Astronaut – Origins
The best post-rock record I've heard in a long time. Not because it tackles any particularly big challenges, but because it does some very simple things very well. As they often say on Top Chef: there's nothing wrong with making a simple dish, but if you do, everything needs to be perfect. Ands that's Origins: very simple, but flawlessly executed.
It opens with a bang: the first four tracks providing what feels like the opening salvo to a galactic war. These songs are defined by big drums and even bigger guitar crashes. But after this initial explosion, they dial back slightly, with two tracks that keep the energy but channel it more toward glitchy weirdness and less toward sonic pummeling. This provides a nice segue into the second half of the album which draws far more on the electronic forebears of post-rock. "Signal Rays" has an underlying synth track that could have come straight from the 80s. "Light Years from Home" uses some nice electronic charges to bolster its melodic waves. And "Autumn Song" blends the slow ebbs of ambient noise with warm synths – which makes me imagine a scientist slowly isolating a distinct radio signal out of the background white noise of the universe.
Highlights: The Last March, Calistoga, Autumn Song, Light Years From Home, Weightless
20. Radical Face – The Family Tree: The Branches
The second installment of Ben Cooper's Family Tree series moves his characters forward in time. Because he is limiting each album to the instrumentation available in the time period it discusses, one significant effect is simply to broader the musical palette. While this record lacks the outstanding individual tracks that defined The Roots, it's probably more solid from top to bottom. The overarching theme is family: the ways families break apart and come back together, and the deep unity that binds them. He touches repeatedly on the impassable barriers of language – literally in the case of "The Mute" – but also figuratively in the form of characters who can't quite find the words to articulate their love. But this is counteracted by the sheer force of his voice: the finest moments of the record are the wordless choruses, which seem to say that even without content the sheer force of will and love can find a way to say something. The result is a bleak record, but one tinged with just enough beauty and hope to remind you that families can survive a great deal together. And in the end it's possible to say "I'm alright; I made peace with it all…mistakes and all."
Highlights: The Mute, From the Mouth of an Injured Head, The Crooked Kind, Letters Home
19. The Bryan Ferry Orchestra – The Jazz Age
I didn't know I needed a bunch of jazz versions of Bryan Ferry songs until I heard this record. And then I realized that there were few things more necessary. I have always vaguely liked Roxy Music from a distance. They were a band whose records lived in my mom's collection, that I heard on the radio or maybe a soundtrack. And while I've dabbled a bit with Brian Eno's post-Roxy work, I can't think of the last time I sat down to listen to anything from Bryan Ferry. But hearing these songs done in the classic 20's jazz style is an absolute revelation. The smoky warmth of the melodies is given fantastic new life in this style. Many of the songs are barely recognizable – with changes in pace, emphasis, and structure. But the more that I listen, the more that I hear both elements working together. It doesn't feel like a curiosity, but instead feels like a genuine exploration of both the jazz of Ellington's era and the glam of Ferry's.
Highlights: Do the Strand, Slave to Love, Just Like You, I Thought
18. Rapsody – She Got Game
There was a ton of great rap this year, but this is my favorite record of the bunch.
The comparisons to Lauryn Hill are so obvious that it's impossible not to start there. Pick a couple tracks, release them as an EP of lost tracks from Miseducation, and I think most people would completely believe it. It has that same late 90s vibe of soul-infused beats, which provide plenty of room for her to stretch out and explore the space. Her flow is smooth, her words are intricate and sincere, and the pace is relaxed.
And Lauryn Hill is not simply a point of reference here. The excellent "My Song" begins by explicitly acknowledging the comparison: "I ain't the next Ms. Hill / I ain't the next him or her, I'm just the one y'all feel." It's both a gentle chiding to those (like me) who leap to make this connection, but also a recognition of the honor that such associations convey. Later in the song she relays an imagined conversation, with Hill playing the role of the wise mentor. There are no answers in the dream; just a hand on the shoulder and a kind word. And these are broader themes of the whole collection: of growing into yourself, standing on your own feet, but also recognizing that we all come from somewhere and are profoundly shaped by the world around us. And that standing alone is necessary, but only because it gives us a certain sense of tranquility, and which lets us receive support and love without becoming lost. This is not the peace of leisure, or of satisfaction – there is still a lot of grit and pain and hard work on this record. It's simply the peace of a woman who is keeping her balance in a world that has very little time for her. This is all bolstered by a great cast of supporting guests, all of whom bring their A-game.
Highlights: Complacent ft. Problem, Coconut Oil, A Song About Nothing, My Song
17. The Men – New Moon
Everything by this band up until 2012 seemed to operate on the principle of 'more guitars, more yelling, more fun.' They were a big, brash, straightforward garage rock band, with all of the joy that comes along from such projects. That's still very much an aspect of New Moon, which features some of the most bruisingly glorious rock and roll of the year. But as the title suggests, they're moving in a new direction–the pure vitality is waning and a more folk-infused sensibility taking over.
You can hear Neil Young here, some Tom Petty, some Velvet Underground, some Jesus and Mary Chain, and some speaker-bursting rock and roll. But for all the directions that this album pulls, it still manages to sound like a cohesive piece of work. It sounds like a band playing stuff that they love, and not worrying too much about what it all means. Which has always been one of the key ingredients of truly excellent rock and roll.
Highlights: Half Angel Half Light, Open the Door, Bird Song, Electric
16. The Joy Formidable – Wolf's Law
Do you like loud things? Do you like rock and roll? If so, you will probably like this record. It's got all the hugeness of your stadium rock bands, without any of the pretentious that tends to accompany those bands. At its best ("Forest Serenade" and "Cholia" are strong examples) that means big hooks played on amps turned up to 11, and vocals from Ritzy Bryan that ride the wave with effortless aplomb. And this is all done against a backdrop of drumming that has that crisp and aggressive feel of a Steve Albini record. In the middle of the record things take a more abrasive turn with the blistering "Bats" and the psych-prog explosion that is "Maw Maw Song." These two songs, considered individually, have a bit too much of the maelstrom for me. But, in a genius bit of plotting, they are help apart by the quiet interlude of "Silent Treatment" – my favorite song of the year and one of the most starkly beautiful pieces of music I have ever heard. In fact, the more I listen to this record, the more I am astonished not just by "Silent Treatment" itself, but also by the way it holds the entire collection together. It's the soul of the record, and really, the soul of the entire year in music for me.
Highlights: Silent Treatment, Forest Serenade, Cholia, The Hurdle
15. Bombadil – Metrics of Affection
A nice return to form from one of my favorite bands of the last decade. While it can't match the sheer genius of Tarpits and Canyonlands, it's a very solid record. Part of the greatness of this band is their slightly ramshackle quality: their songs feel lived-in. While that occasionally leaves me wishing that they'd tighten up the production a touch, there's a risk that would sterilize the organic feel that makes their music so great. I'm still hoping for another potential album of the decade from these guys, but in the meantime I'll be perfectly happy to accept the invitation to step inside the warm embrace of records like these. "Born at Five" tells the story of an entire life, with all its ups and downs, through some economical and beautiful storytelling. "Angeline" builds around an enchanting, quirky little hook. "Boring Country Song" is anything but. And "One More Ring" is terribly terribly sad.
Highlights: Born At Five, Thank You, Escalators, One More Ring
14. Neko Case – The Worse Things Get, the Harder I Fight, the Harder I Fight, the More I Love You
If I didn't have the little booklet to tell me otherwise, I would swear that this new Neko Case record was just a bunch of Teenage Fanclub covers. Which is not a bad thing! Teenage Fanclub is great, and this mode of power-pop with the Neko Case voice and sensibility is great, too. It is lacking a bit in the austere wonderment that you got with some of her best work, and the production gets a bit too heavy in a few places. But on the whole it's a good sound. See, in particular, "Man" and "City Swan" which are bright and fantastic. And really, almost across the board, the weakest songs are the ones that back away from the big production. The one strong exception here is "Calling Cards" which is delightfully simple and beautiful. There are a few other strangely flat elements to the record, which often stems from weirdly atonal vocal arrangements. But where it's good, this record is very good.
Highlights: City Swan, Calling Cards, Man, I'm From Nowhere
13. John Moreland – In The Throes
A little bit Springsteen, a little bit Waits, a little bit Steve Earle. His voice is a rough growl, but gentle too. The musical adornments are light – these are fundamentally just the songs of a man and a guitar, singing songs about redemption and faith and loss. These songs detail the struggles of an optimistic soul trying to hold onto hope in the face of an uncaring world – full of broken hearts and paths unwalked. Things that eat away at us. It's the voice of a man who believes in his own strength, but is still secretly terrified that it might overwhelm him.
"I wanna find my faith in records from long ago / I wanna set fear on fire, and give dreaming a fair shot / And never give up whether anybody cares or not"
Jealousy: when you see those who are no more deserving, no more talented, no more impressive stumbling into glory. Fear: that maybe you will never make it. Hope: that your song will touch someone – make them realize that they are not alone. Is that enough to redeem us? The terrible thing is that we simply can't know – and yet we still have to try.
Highlights: Nobody Gives a Damn About Songs Anymore, Gospel, God's Medicine, Blacklist
12. Josh Ritter – The Beast in its Tracks
This is a record about the inchoate time that comes after great loss. It's not quite dawn, because the pain is still quite fresh. But it no longer dominates your thoughts. You can go hours, even days, without thinking about it. And we discover that our life is still out there waiting to be lived. There are new people to meet, new loves to consider. It's characterized by a complicated welter of emotions, and Ritter does a wonderful job communicating the diversity of feelings. There's wry reminiscence, a growing understanding that maybe you yourself bear some blame in what took place, a sadness that aches but doesn't burn, and no small amount of tears. It's an ocean of bitterness navigated by a few sturdy vessels of forgiveness.
And the genius of this record is that it's just as much about new love as it is about loss. Ritter sings from the perspective of a man who has found someone new, who is beginning to see the endless new possibilities that promise to emerge on the new path he is walking. And yet: there's a certain desperation in those words. It often sounds like someone doing everything he can to convince himself that he's happy, that this new life is what he really wants, and that he's over the pain. But the very fact that he needs to sing about his new love to his old love shows that he is far less removed than he would like to imagine.
These are songs of forgiveness, offered not because you completely feel ready to do so, but simply because it's the only way to eventually be able to forgive yourself.
Highlights: New Lover, A Certain Light, Hopeful, Joy to You Baby
11. Julianna Barwick – Nepenthe
Many people make ambient music – where glacially slow movements are designed to hypnotize us, to give us a sense the deep structures of the world around us. And many other people make inspirational music – which uplifts, heartens and invigorates us. But I am not sure anyone in the world combines these two things with more care and astonishing skill than Julianna Barwick. She works with incredibly simple tools: short hymnal movements looped together with ethereal choirs, and the most delicate of instrumental interjections. But the result is simply entrancing. It doesn't just soothe, or provide a sense of peace; it reveals hidden gaps in our sense of the world, perturbations, anomalous movements. But it does this with such grace that we can resist the urge to elide their genuine difference and read them back into the world of the customary.
Imagine Sigur Ros performing a collection of Gregorian chants – produced by Stars of the Lid. When Horatio says "And flights of angels sing thee to thy rest" to the dying Hamlet, I imagine that he means Nepenthe.
Highlights: Labyrinthine, The Harbinger, Look Into Your Own Mind, Pyrrhic
10. Sigur Ros – Kveikur
I think this is the best Sigur Ros album yet. It still has all the features that have made this one of the most distinct bands in the world: the soaring incomprehensible lyrics, the sweeping soundscapes, the orchestral movement. And yet, this doesn't sound like anything they've done before. It's heavier, darker, perhaps even more beautiful in a strange sort of way. The drums have that sludgy feel that you expect from industrial music, and the guitars also often feel like they owe a debt to that genre. And yet, where industrial music draws inspiration from the rote, often relentless, application of mechanized force, Kveikur sounds more like the internal mechanisms of the human body—the pushing and pulling of lungs driving oxygen through its channels, the cracking of fingers in anticipation of action, the insistent heartbeat of someone filled with terror, the relentless will to press oneself to the limit.
Brennisteinn is the opening track and in some ways the centerpiece. It is loud; it is aggressive; it is beautiful. These darker undertones are balanced by some more traditional songwork as well. Stormur finds Jonsi sounding the most similar to the previous records, but the driving instruments prevent it from descending into fey ethereality. And Rafstraumur sounds, if anything, like an M83 song, with that gauzy texture and quick pacing. Standing above all of these, though, is Isjaki, the most straightforwardly pretty track on the record and also possibly the most transcendent. Where much of the rest of the record seems defined by the sounds of tension, of bodies crashing together, of pistons and joints and explosions, this sounds like nothing except escape. It just drives upward and onward, asking more and more and refusing to listen to cautionary notes. It pictures a bright blue beyond and will stop at nothing to find it. Somewhere beyond us lies grace, if only we can find it.
Highlights: Isjaki, Brennisteinn, Rafstraumur, Stormur
9. The Rutabega – Brother the Lights Don't Work
I am filled with joy to hear this album, of passion, of endeavor, of heartbroken love and impossible desire. In the midst of a sea of detached coolness, The Rutabega stand tall, a lighthouse in the dark, holding up a flame. Brother the Lights Don't Work is a marker which simply says: we remain, we keepers of the faith, unbowed and unyielding. And there is a warm port in the storm for any who would come join us. This is communicated in the most simple form possible. These songs feature one set of drums, one guitar, and yet manage to crash as heavily as a harvest thunderstorm.
This all is distilled most fully on the glorious "Come Back Big Brother." Its centerpiece is a staccato guitar line that rings like it was played by Johnny B. Goode, and which reminds me of everything that has ever been great about rock and roll. By comparison, "Through the Holes in the Floor" is far quieter but no less moving. It features a more gentle and jangly guitar line and feels like wrapping yourself up in a blanket on a chilly autumn evening. The essence of the album, though, is the epic, world-defining 12 and a half minute long "Turn on the Summer," which sounds like everything wonderful about Sunny Day Real Estate collapsed into a single track.
Highlights: Turn on the Summer, Come Back Big Brother, Through the Holes in the Floor, Buried in the Snow
8. The National – Trouble Will Find Me
For all that people talk about the genius of The National being their restraint, the delicate layers of their songcraft, restraint for its own sake does not make for very exciting music. What really distinguishes this band is their ability to use subtle gestures to convey a deep well of longing, madness, pain, and terror. The tightly wound construction of their music, the difficult-to-penetrate steadiness of it, reveals itself over time to be the stony calm of a general holding his troops together in the face of an overwhelming enemy force.
This band hasn't released a bad song in a decade. While I can't help but wish they could condense the magic a little bit more tightly and come out with a true masterpiece of an album, I am more than happy to take what they are offering.
Highlights: Graceless, Don't Swallow the Cap, Demons, Sea of Love, Pink Rabbits
7. Okkervil River – The Silver Gymnasium
It's a record about nostalgia, and the way we are shaped by the places that we grew up, and the strange allegiance we sometimes feel between our present self and a past that we would not wish to re-live yet still feel a powerful nostalgia for. We hear this stated most explicitly on the wonderful "Pink Slips," where Sheff expresses his complicated feelings for places that were ultimately defined by sadness. It's a strange feature of the human animal that we often feel a loving connection to the places that birthed us, the references that shaped us, and the things that we have now outgrown.
At its best, this is simply a record about moments, about memory, and about the poetry of imperfect understanding. "Black Nemo" conveys all of these with a sort of gentle urgency that is sneaks into your consciousness. There is a gesture toward the fantastical imagination of youth, toward the idea that the utterly mundane experience of growing up, somehow, for each of us manages to feel special. Because, weirdly, it is. The beaches we walked down, the songs we listened to, the long drives with our parents, these seemingly unspecific and meaningless events all still managed to build an entire world, a human consciousness, a completely unique and individuated identity. They constructed the eyes through which we see the universe, and therefore in a strange way, built an entire universe.
Highlights: Pink-Slips, Black Nemo, It Was My Season, Down Down the Deep River, Where the Spirit Left Us
6. Frightened Rabbit – Pedestrian Verse
On their fourth album, Frightened Rabbit hit many of the same notes we've come to expect from them. But Pedestrian Verse is certainly not a simple repetition. These songs are propulsive, maybe even a little violent. But it's violence for a purpose. If Midnight Organ Fight was a record about the intense subjectivity of pain – the way that it feels utterly unique and impossible to share – this album is far more about anger. The fundamental sense of self-loathing that runs through all their work is still here. See, for example, The Oil Slick or Dead Now. But it increasingly feels less like 'loathing' and more like the painful struggle of coming to terms with all the ways that we can never quite be the best version of ourselves. And that feeling, for all its intense sadness, invites a degree of empathy. As you struggle to find a place in the world, you can't help but realize that everyone else is doing the same thing.
The result is an album about social pain, as opposed to an album about emotional pain. It's cathartic – not in the sense of offering release from the demons that trouble us, but in the way that it lets us perceive things in a new light. It's less rending, and can't quite reach the same impossible heights that they've scaled before, but it's tremendously heartening nonetheless. For all the great music on their first three records, I have worried about this band's long-term viability. There's only so long you can sing about depression and girls without risking some serious self-plagiarism. But this album shows that the Brothers Hutchinson have a whole lot more to say.
Highlights: State Hospital, Dead Now, The Oil Slick, Holy, Backyard Skulls
5. RAUM – Event of Your Leaving
Raum is a collaborative project between Liz Harris (whose Grouper record will make an appearance even higher on this list) and Jefre Cantu-Ledesma. Harris' work tends to be extremely dark, almost primordial – beautiful but unrelenting. She does not offer much ease of entry and part of the joy of listening is the active process of attempting to make contact. Cantu-Ledesma's music is far brighter, exploring the delicate movements of matter and energy all around us. His music breathes as the air breathes; it envelops us and sustains us, moving through and around life. Her music breathes like the earth breathes; in the shifting of plates and the inexorable force of geologic time. It's dark and impenetrable, like the deep underground, which makes itself accessible only through tiny cracks.
Bringing these sensibilities together produces something truly special. A sort of airy window opens, giving us a glimpse inside the heart of the planet. Its implacable density isn't resolved, but does at least gain a sort of expressiveness. Somehow we find ourselves drifting over chasm, as light as air, and yet still standing on solid ground.
Highlights: Blood Moon, Blood Loss, Event of Your Leaving
4. Jon Hopkins – Immunity
A stunning array of different sound textures, beats, and emotional registers. The glitchy "Open Eye Signal" invites frantic dancing, while "Breathe This Air" is far more seductive – melding together a throbbing beat with the delicate application of single piano strikes. However, the true emotional core of this album is on the softer pieces. Of those, "Abandon Window" is an exercise in restraint – built around the sparest of piano notes and an ever-so-gently rising wave of supporting harmonics. It's about as pure and beautiful of a song as you can imagine.
And yet, it still can't possibly compare to the incredible, impossible perfection of the title track. At just under 10 minutes long, and with no dramatic flourishes or moments of release, there is nothing here to suck you in directly. However, as it slowly unfolds you can sense the passing of years, perhaps even of lifetimes. Once again, a very simple piano line establishes the structure of the song. But the true soul is doled out through the impossible-to-decipher chorus sung by King Creosote, whose voice perfectly clarifies the otherworldliness of the experience.
This is certainly the best electronic album of 2013, and I'm struggling to make an argument for anything being better so far in this decade.
Highlights: Immunity, Open Eye Signal, Abandon Window, Sun Harmonics
3. Camera Obscura – Desire Lines
A wonderful return to form from a wonderful band. It's soft, relaxed, and cozy – like your favorite hoodie that you throw on to keep you happy on a chilly day. The sort of music you play on a warm summer morning to keep you company while you garden. It's certainly not empty of content – there is a deep strain of melancholy that runs through the record – but it's fundamentally an empathic work. We have it in ourselves to be great, it says, but before we can try we must first be good.
For the most part, the record moves from fast-paced jangle-pop to slower tracks tinged with just a bit of doo-wop and soul. Of the former, the clear highlight is "Troublemaker" which jingles and jangles its way right into your heart, and features that great Tracyanne Campbell voice. It's one of their best tracks to date, a genuine little pop masterpiece. Of the slower tracks, "This is Love (Feels Alright)" blends a measured and ever so slightly ornate pace with slight vocal swoops to fine effect, while "New Year's Resolution" is delightfully wistful and "Desire Lines" builds off a nicely understated country vibe – with Campbell's voice providing a lovely counterpoint to the slide guitar.
This isn't a record that will blow you away, but it's all the better for not trying to do so. What you get is pretty simple: 13 great songs, no missteps, no wasted space. Nothing but gorgeous music.
Highlights: Troublemaker, Every Weekday, New Year's Resolution, Desire Lines, Do It Again
2. Grouper – The Man Who Died in His Boat
The second record from Liz Harris in my top five – this is a far more melancholy work. It gives voice to the deep structures of the universe: its vastness, the empty reaches of space. But also its material resonances: the living and breathing impossibility of life. These songs are hazy windows into an alternate reality where humans never left the savannahs and the rest of the world continued on its own. Her words are indistinct, unknowable, sinking below the surface even before they are sung. They ask you to listen for the gaps in that which seems whole. The point is not to attack the false precision of modernity, but simply reflect it back upon itself. In doing so we become aware of the endless waves of uncertainty and doubt that lie beneath them.
If this all sounds too abstract or distant, it is absolutely not. These are some of the most emotionally present songs you are ever likely to hear. They speak of loneliness and deep longing. The hiss of the tape, the ethereality of a human voice, the blurrily plucked guitar notes, the background vibrations of atoms singing, all of these things live together here in a kind of discordant harmony so beautiful that I can't ever hope to describe it.
Highlights: Living Room, Vital, Being Her Shadow, Towers, The Man Who Died in His Boat
1. Jason Isbell – Southeastern
Honest, heart-wrenching, desolate, beautiful, bleak. Hopeful. This record is the living document of a man coming face to face with his demons and triumphing. But that triumph is only found at the very edges, hard-won, and even harder to sustain.
The context is Isbell's struggle to get sober. But the record's genius comes partly from Isbell's recognition that if he wanted to tell the true story, it could only be done obliquely. The characters in his stories certainly serve allegorical functions, but the connection is never explicitly made. The songs don't stand for particular emotions, or particular struggles. Instead, they reflect attitudes, values, fears. They're perspectives, which illuminate faces of a life that can never be grasped in its totality.
One relative constant is that all of these people are constantly on the move, on frontiers, at the margins of society. While in some cases the reason for this movement is made clear (the singer of "Live Oak" is quite literally running from his own past), in many cases the plot details are left completely unfilled. All we know is that standing still somehow means giving up. Rather than filling in the plot details or etching a backstory, we zoom in close on specific details. Some of the albums most powerful moments come from little fragments of conversations, the sorts of things that haunt your memory long after the details are lost.
And finally, it all comes back to this: Southeastern is more than anything else an album about love. It's about the person who finally pushed him into action, the person who was finally worth doing it for. The hardest part of getting help can often be accepting that you are not in control – that as much as your actions seem to be intentional and directed, somehow you've lost sight of your true self. This is a terrifying proposition. And it puts all of these songs about movement in a new light. What they reveal is a man running from himself. Which makes it particularly powerful to realize that the most hopeful song on the record is built around the line: "So girl leave your boots by the bed, we ain't leaving this room / Til someone needs medical help or the magnolias bloom."
Maybe, just maybe, getting better doesn't have to mean running from who you once were. Maybe it just means finding a way to stop running, at least for a little while. If we're lucky, we still can find ourselves – and share that self with someone who loves us. And tomorrow, we have to try again. And the next day. And the next.
Highlights: Elephant, Live Oak, Stockholm, Cover Me Up, Different Days, New South Wales, Songs That She Sang in the Shower
Honorable Mentions:
Son Volt – Honky Tonk. A really nice record from Jay Farrar. Probably his best work since the 90s.
Dessa – Parts of Speech. Passion, philosophy, great singing, soul, love. "Fighting Fish" is the only great song on this record, but the other 12 tracks are all pretty darn good.
Kanye West – Yeezus. Some obvious truths: 1) he's a genius; 2) this sounds amazing; 3) that doesn't make it enjoyable listening; 4) the lyrics are pretty wretched. Slightly more disputed truth: "Blood on the Leaves" is terrible, horrible, awful. I know many people disagree but jesus, what a disaster.
Kacey Musgraves – Same Trailer, Different Park. The five best songs on this album are crazy good. That's: Merry Go 'Round, Keep It to Yourself, Silver Lining, Dandelion, Follow Your Arrow. Together, they'd make the best EP of the year. The rest of the record is fine but can't quite live up to the standard set by those songs. I have no doubt that she's still got an all-time great country record in her that's still to come.
The Thermals – Desparate Ground. Sometimes you don't need anything more than guitars and yelling.
65daysofstatic – Wild Light. Solar Bears – Supermigration. Fuck Buttons – Slow Focus. Fresh Snow – I. Four more great post-rock records. There was so much good, loud instrumental music this year.
Pure Bathing Culture – Moon Tides. Twee!
Danny Brown – Old. Plenty of tracks on here I don't love, but there's enough good stuff here to really impress.