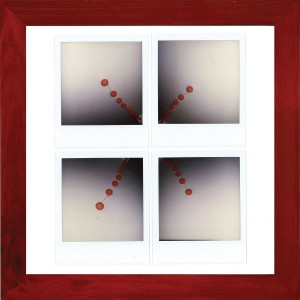 As always, it's limited to one song per artist. And I'm continuing my tradition of not really talking about the whole song, but instead focusing in and highlighting the single best moment.
40. Someone Like You (youtube link) – Adele
0:42 – Sometimes the general public is right, and Adele is one of those instances. She's got crossover appeal up the wazoo, and it's not hard to understand why, with singing like this.
39. Oh Holy Night – Vanessa Peters
2:47 – One of my favorite Christmas songs, done with passion and care.
38. Mary, Don't You Weep – Bodies of Water
0:36 – It's just two seconds, and there's really nothing happening, but it makes the whole song for me. Just that brief respite, when the galloping beat is running on its own. Somehow it enlivens everything else.
37. Queen Of Hearts – Fucked Up
1:55 – The best transition in music this year. I have a hard time dealing with hardcore vocal styles in large doses – but as a set-up for this moment, it's absolutely perfect.
36. Hip Hop – Tica Douglas
2:04 – Not exactly a new song for 2011, since I was listening to this four years ago, but finally released as an actual record. "It's not that I'm not happy; life just feels too planned" is just a great lyric.
35. Against The Grain – Hudson
3:22 – This sounds like the combination of about 50 bands I loved back around 2001 – Hefner, Beulah, Sebadoh, Mazarin – just a very nice little bit of indie folk.
34. Countdown (youtube link) – Beyonce
1:18 – Approximately a dozen people have songwriting credits for this song – my theory is that each wrote a complete song, and then they took 15 seconds of each and turned them into one mega-Beyonce-mashup. And it works! This bit is my favorite, with Beyonce at her most flagrantly joyous.
33. Plant White Roses (Buffalo Rome) – Stephin Merritt
0:33 – I just cannot get over how much I love Shirley Simms' voice.
32. One Whole Year – Bombadil
0:48 – Climing, climbing, climbing…and then taking a leap, spreading your wings and soaring down over the valley.
31. Old Man – Dark Mean
3:12 – 'Happy Banjo' is actually my favorite track from this album, but that one actually went on my 2009 list, and I don't love the new recording. So I'm going to go with this bit of guitar-washed noise. Mogwai's record this year was pretty good, but this song is better than anything on that album.
30. Trance Out – Asobi Seksu
0:58 – The first time I heard Asobi Seksu, it just bewildered my senses and left me stunned. They haven't really delivered on that promise with the past couple albums, but this song is a wonderful exception.
29. Shine (feat. Cate Ferris) – Nordic Giants
4:21 – The instrumentation is sparse, like the very lightest sort of rain. And the vocal performance from Cate Ferris moves with an suppleness that seems impossible to picture in solid form. The first four minutes are beautiful; the final minute is epic
28. One Sunday Morning (Song for Jane Smiley's Boyfriend) – Wilco
5:13 – It's basically impossible to pick one single moment from this song. The whole point is that it's a 12 minute rumination on an incredibly simple musical theme. Which is to say: it all sounds the same. So I'll just go with the lyric that bites the deepest for me.
27. Tether – Dreamers of the Ghetto
4:18 – I'm always on the lookout for the best Springsteen-esque song of the year. This one was the clear winner for 2011. Those big ringing guitars, the circular push ever forward, the backing vocals – it all screams Boss.
26. Colours (Captain Cuts Remix) – Grouplove
0:46 – Just a big, fun electro-pop song, remixed to give it a slightly stuttering tilt.
25. We Found Love (youtube link) – Rihanna
1:53 – It wasn't a year for big, boisterous choruses, but you can always count on Rihanna to bring one. This song is so aggressively simple and catchy that it's pure hipster post-ironic gold.
24. Spectre – Miracle Fortress
2:33 – I just can't get enough of his voice. It somehow sounds metallic and deeply organic, like some kind of android electro-psych troubadour from the 28th century.
23. Perth – Bon Iver
2:32 – The unbelievable instrumental second half of this song is about as good as anything made this year. Those drums are the sound of Ragnorak raining down on us.
22. Tokyo (Vampires & Wolves) – Wombats
1:08 – A big stupid, synth-pop song from the Wombats. Are we supposed to take the metaphor seriously, or is it a joke? Who cares? It sounds great.
21. Abducted – Cults
1:30 – All the bright, cheery sound of 60s girl-group pop – and all the pain and suffering of Law and Order SVU. It's like the Twilight Zone version of "Elevator Love Letter."
20. Super Bass (youtube link) – Nicki Minaj
0:31 – Nicki Minaj is a bit hit-or-miss but when it all comes together she's as good as anyone in the business. It took me awhile to acknowledge how good this song is, but I finally came around.
19. Young Blood – The Naked and Famous
3:23 – Like cotton candy: a delicious reminder of simpler times.
18. Same Mistake – Clap Your Hands Say Yeah
0:53 – Just a great piece of indie rock, circa 2005. Why change what works?
17. Bubble – King Creosote & Jon Hopkins
1:51 – "I leave you to grieve, tear over my letters." Oh my god, it's so good.
16. All Die Young – Smith Westerns
2:34 – Sure, this totally rips off the coda of "Oh Yoko" but does it with such assuredness and passion that you just can't help but love it.
15. Ignite – Raveonettes
0:35 – You can always count on The Raveonettes to supply one of the big, blow-out-your-speakers choruses of the year.
14. Best Night – War on Drugs
1:30 – Just the right sort of woozy, when the whole world comes at you in waves.
13. A Satellite, Stars and an Ocean Behind You – Submarines
0:35 – Something unexpected, a little electronic giddy-up that breathes a new sort of spirit into an already very pretty song.
12. Gold – Delay Trees
0:40 – The whole song is about the buildup to that big climax, but for me the best bit is here toward the beginning. The spacey guitars and then the delicate acoustic pluck suggest something amazing is about to happen. But the anticipation itself is the most essential component.
11. January Hymn – Decemberists
1:50 – Colin Meloy is at his best in this sort of dreamy landscape. Strip away all the prog-stylings they've dabbled in recently and we get something pure and perfect.
10. Ivory Coast – Pure Bathing Culture
1:30 – Like stepping into a warm bath of ringing guitars and gentle melody. It's a song that aches for summer love and wistful smiles. And it's easily one of the most beautiful things I've heard this year.
9. Rider – Okkervil River
3:15 – This band is the king of buildup and release. And this is the finest example from them in quite a while.
8. No Way Outro – I Break Horses
2:18 – The whole last two minutes of this song are absolutely epic, but this is when that stage is ushered in. Those two little bass notes somehow manage to signal the shifting of an entire world.
7. Fuck This Place – Frightened Rabbit
2:37 – Frightened Rabbit + Tracyanne Campbell? Yes, yes, one million times yes!
6. Always Gold – Radical Face
1:36 – The opening verse to this song is probably my favorite musical moment of the whole year. It is simple, beautiful, and aches all the way down to the marrow. It's more evocative than most novels.
5. A Candle's Fire – Beirut
2:24 – Just beautiful. I'm a sucker for horns, and they're deployed here with devastating effect.
4. Belong – The Pains of Being Pure at Heart
1:14 – Basically everything awesome about the 90s condensed into two seconds.
3. Meredith & Iris – Carissa's Wierd
1:55 – The first new music from Carissa's Wierd in almost a decade. And as beautiful as ever. Be still my heart. Carissa's Wierd are, in my mind, the Van Gogh of the 21st century. Some day the rest of the world will hear what I hear.
2. World Tour (Weezy, Wale, Dre) – Brenton Duvall
1:37 – Picks out the chorus of Wale's "World Tour," and supplements it with raps from Lil' Wayne and Dre's "Forget About Dre," placing each of them against a shimmering, beautiful, insistent background of electronic The resulting creation sounds totally distinct and organic – it's almost impossible to picture these pieces in their original form. The Dre part, in particular, is utterly different. What came off as aggressive and petulant when backed by Eminem now sounds strangely humble, even hopeful.
1. Alabama Pines – Jason Isbell
0:45 – It's achingly sad: a perfect encapsulation of a disenchanted Southern spirit, of dead-end dreams and a weariness with the world. His voice on the chorus just brings me to my knees every time I hear it.