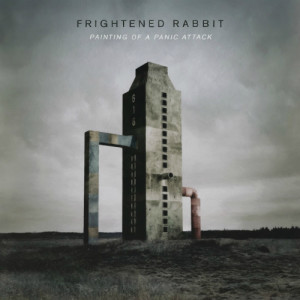 The past decade has been a real golden period for music.  But unlike previous golden ages, which were defined by extensive innovation in popular genres (the mid to late 60s with rock, the mid 80s to early 90s with rap being the most obvious examples), this era has been defined primarily by the workings and reworkings of existing genres. That's made for less truly innovative work, but it's created the space for niche styles to thrive and flourish. And the explosion of people making music (as well as distribution options for hearing that music) has put an unprecedented amount of great music at our fingertips.
I say all that just to provide some context for my statement that 2016 has been kind of a bummer of a year musically. The point is: I'm not a grump about the decline of modern music, and I generally enjoy all the diversity and intermixing of styles that defines this particular era. It's just that in 2016, the result tended to be a lot of records with 3-4 songs I liked and a bunch that just slid past me without leaving much impression.
In the end, these 15 albums were the ones I felt like I could really endorse wholeheartedly. None of them are inner circle greats (I mean, my #1 record of the year is probably only my third favorite album from that artist), but these are the 15 that I enjoyed from top to bottom. It's the most 'indie rock' heavy list I've put together in a long time, though there are a few pop records here, and a decent slice of Americana to balance things out just a little bit.
Spotify playlist is available here.
15. Beyonce – Lemonade
There have been probably millions of words written about Lemonade this year, and I don't really have anything new or exciting to add to the conversation. It's a great record, both musically and lyrically. And it's really a testament to her talents as an artist that it can combine so many elements and still feel utterly cohesive. But it's more than that. This is a record about the meaning of black life in 21st century America, which manages to ring absolutely true to itself while also being accessible to those on the outside. White America needs to do a lot more than just listen to Lemonade, but hopefully in at least a few cases, this record will be a start.
Highlights: Daddy Lessons, Sandcastles, Sorry, Formation
14. School of Seven Bells – SVIIB
The final album from a wonderful band, written in the months before Benjamin Curtis died in 2013 and eventually completed by Alejandra Deheza. Which means that one unavoidable theme here is the simple tragedy of a life lost far too soon. And that is particularly acute because this record suggests that the band was ready to explore some exciting new creative worlds. It's noticeably the same band – the songs remain textured, gauzy, enveloping – but this iteration is punctuated by classic pop notes and glitchy interjections. The result is somewhere in between shoegaze and new wave, but tangential to both. While it doesn't actually work in every case here, it would have been really something to hear where they might have gone.
Highlights: Open Your Eyes, Confusion, Signals
13. The Joy Formidable – Hitch
A record that could have used some (or even a lot) of editing.  The songs mostly run out to six or seven minutes, and there's a long chunk in the middle (tracks 3-7, basically) that feels pretty inessential. So, yeah, if you're the sort of person who gets easily frustrated by rock music's ascent into pure simulacra, you'll probably want to limit yourself to "Radio of Lips" and "Fog (Black Windows)." But for the rest of us, who still sometimes appreciate the spirit of meaningless excess, and occasionally find ourselves longing for a journey through the endless sprawl of a rock and roll landscape, this is a record worth digging into.
Highlights: Radio of Lips, Fog (Black Windows), A Second in White, Running Hands With the Night
12. Ariana Grande – Dangerous Woman
Most of year's big pop records left me feeling pretty cold. This one was the big exception. Grande sometimes suffers from the Mariah Carey comparisons, but I have to say that while she's not (quite) the singer that Mariah was, I think she's working with a better batch of songs. Maybe that's just my personal preference for Ariana's pop over Mariah's R&B. Either way, this is a relentlessly fun record.
Highlights: Into You, Side to Side, Bad Decisions, Thinking Bout You
11. Radical Face – The Family Tree: The Leaves
The conclusion to his Family Tree trilogy – an enticing project which tells the magical realist story of an extended family over the course of a full century. The latter two records of the trilogy weren't quite able to deliver on the promise (as with many journeys, the embarkation was the most exciting moment). Still, even without any singular moments of beauty, this is a very enjoyable record.
Highlights: The Ship in Port, Secrets (Cellar Door), Third Family Portrait
10. Tegan and Sara – Love You to Death
Has it really been 10 years since The Con came out? In that decade, the Sisters Quin have fallen into a pretty standard pattern. Every couple of years, release a new record, each one with slightly more pop notes than the last. They've all been good, none have quite been great. Something has definitely been lost as the quirk/pop ratio has become more and more tilted toward the latter. But they're still great songwriters. And Love You to Death is no exception.
Highlights: BWU, That Girl, 100x
9. Japanese Breakfast – Psychopomp
There are times when the bare content of words is a limit to understanding, when language itself is simply a void into which we can stare endlessly but see nothing. And this is never more true than in the face of grief. How to express a feeling of loss? What words can wrap themselves around a vacancy?  Music doesn't resolve this problem. But it at least allows us to name the absence. It surrounds hollowness, gives it shape and form. And even sometimes makes it beautiful.
Highlights: In Heaven, Jane Cum, Triple 7, Rugged Country
8. Explosions in the Sky – The Wilderness
The most complete work yet from the venerable post-rockers. They draw on a wide array of genres and inspirations: I hear early Pink Floyd, Disintegration-era Cure, Butch Vig percussion, and classically-influenced piano escalations.  Given the range of influences on display, and the depth of their expression, the truly surprising thing in this record is just how warm it feels. Explosions in the Sky have always been aptly named band: plenty of beautiful explosions, but they did always feel a bit distant. This record, though, feels intimate in a way that they never have before, and without losing any of its scope.
Highlights: Colors In Space, Logic of a Dream, The Ecstatics, Landing Cliffs
7. Miranda Lambert – The Weight of These Wings
This is a sprawling double-record overstuffed with emotions and heartache. It's broken beer bottles and dusty roads, false bravado and tearful confessions. It's the real-time documentation of a heart trying to put itself back together, imperfectly and without any real sense of hope. She doesn't quite stick the landing on every song, but in a way that's all part of the journey. I'm infinitely more happy getting a chance to experience the whole thing, warts and all. Miranda Lambert has plenty of great records already, but this one is her masterpiece.
Highlights: I've Got Wheels, Ugly Lights, Tin Man, Pushin' Time, Things That Break
6. Dori Freeman – Dori Freeman
A record so accomplished that it's almost impossible to believe it's a debut. Freeman draws easily from a wide range of Americana styles – some Appalachian here, some country & western there, some pop tinges, some pure folk. I hear hints of Iris Dement, of Patty Griffin, of Emmylou and Dolly, of Johnny and June. There's 60s girl group beats here, the stomp of a country wedding, the plodding certainty of a chain gang. With all those influences struggling to fit into a single record, there's a risk that things might get just a little bit muddled, but the movements are almost perfectly frictionless. In fact, to the extent that there's any flaw here, it's that Freeman is able to draw so effortlessly on such a range of styles that it's hard to pin down a core that is hers and hers alone. This debut is an immaculately constructed journey through the many worlds of country music. I look forward to future records that linger a bit longer in each location and give us all a chance to take in the surroundings.
Highlights: Lullaby, Still a Child, You Say, Ain't Nobody, Go On Lovin'
5. Radiohead – A Moon Shaped Pool
I'm a long-time Radiohead skeptic – the sort of philistine who thinks The Bends is their best album. I've always been happy to acknowledge the genius of their songcraft, without necessarily wanting to listen all that much. But, for the first time in two decades, I'm wholeheartedly on board the Radiohead train. Apparently, this is Thom Yorke's breakup record, and it's tempting to put all the explanatory work on that fact. To see that emotional core as the key to making this record more relatable.  And maybe that really is what's going on. But it feels just a little too pat, especially since the two best songs (Burn the Witch and True Love Waits) were written years ago. So I think the point has to be more broadly construed. This isn't simply a 'breakup' record; it's a record about coming to terms with the burdens of being a human being in a world that continues to spin faster and faster. And about those places where we find meaning amidst the chaos.
Highlights: Burn The Witch, True Love Waits, Daydreaming, The Numbers
4. Gordi – Clever Disguise EP
She takes what are fundamentally very straightforward folk songs, dices them up, remixes the pieces, and overlays them with effects. But – and this is the crucial thing – these constructions retain all of the warmth of their acoustic origins. To fracture is not to destroy, but to expose new facets and to enrich the experience of listening. It's only five songs, but each one is a jewel worthy of endless exploration. I can't wait for a full record.
Highlights: So Here We Are, Can We Work It Out, Wanting
3. Vanessa Peters – The Burden of Unshakeable Proof
Another wonderful record from one of my favorite artists of the millennium. Seriously, can we please get this woman a major record deal, folks?  As always, there's an awesome timelessness to her music – one of those things that seems easy but is actually incredibly difficult to pull off. Turn on any 'adult contemporary radio station' and you'll get endless attempts at this sort of timelessness, all of which do nothing more than evoke nostalgia for the ever-receding present. It's a grim business.
But The Burden of Unshakeable Proof is completely different. Its defining feature is a deep sense of connection between past, present, and future. A recognition that we are, all of us, struggling to make sense of a perpetually moving horizon – constrained by the choices of our past selves, full of anxiety about the what may yet come.  These songs reside in that liminal state between the two: the bright flickering present, weighted down by the obligations of past and future and yet still struggling to be free.
And that makes it the absolutely perfect record for 2016. A year whose politics have felt so relentlessly grim. A year defined by the limits of our collective imaginative horizons. It's been tough going, but I've very much appreciated having this album by my side for the journey – if only to remind me that there is always beauty in this world, if we can just manage to find it.
Highlights: All of These Years, Change Your Disguise, Atmosphere, Paralysis Bug
2. Nothing – Tired of Tomorrow
The language of 'alternative rock' barely made sense in 1993 – when it struggled to contain grunge and shoegaze and post-punk and metal and industrial, to name only a few. Very quickly, the idea of meaningful connections among all those genres dissipated, and everyone went their separate ways. And yet here is Nothing, twenty years later, with a paean to the unity of all these sounds. That may end up be unsatisfying to the dedicated fans of each balkanized style. But for those of us who fondly remember that brief period of cross-pollination, this record is a shining example of what can be done. It's the best 90s rock record released since the 90s themselves.
Highlights: ACD (Abcessive Compulsive Disorder), Tired Of Tomorrow, Nineteen Ninety Heaven, Curse Of The Sun
1. Frightened Rabbit – Painting of a Panic Attack
Frightened Rabbit are the best rock band on the planet right now, and I don't think it's particularly close. This is their second #1 finish on my year end albums list, after 2008's impossibly good Midnight Organ Fight. In between, they released my #3 record of 2010 and my #6 record of 2013.  That's some remarkable consistency.
There's not really too much that's surprising about this record.  The songs are a bit more melodic and a bit less skittery than on Pedestrian Verse, without quite returning to the anthemic scale of The Winter of Mixed Drinks. Compared to those records, this one tends more toward the atmospheric, with pianos and synths playing a more significant role. It certainly feels quieter–more slow burners and fewer songs that unleash themselves immediately. In less talented hands, restrained could topple over the edge into boring, but apart from a brief dry spell in the back half, they mostly avoid that particular trap.
To the extent that there's a real break from their previous work, it's in the subject matter. It would be hard to call this a hopeful album. But for a band that have built their career on documenting all the different ways in which people can shatter, it's exciting to hear a record whose underlying themes seem to be more focused on how people create connections, rather than on how they sever them.
Highlights: I Wish I Was Sober, Break, Blood Under the Bridge, Wait 'Til the Morning, Woke Up Hurting