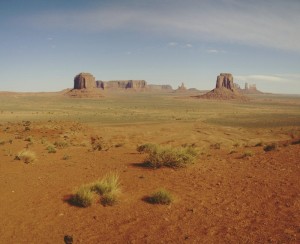 I've been doing these lists for eight years and I've always included 40 songs. But there was just so much good music this year I couldn't bear to cut it down that much. So I'm doing my top 50 songs of the year (and including a few honorable mentions for good measure). But the list could go another 50 songs and still include stuff that I genuinely loved. Seriously, what a great year of music.
As always, it's limited to one song per artist. And I'm continuing my tradition of focusing on the single best moment of the song.
50. The Way We Touch – We Are Twin
3:31 – RIYL: Florence Welch. Or if you like the idea of soul-revivalism but wish someone would do it better.
49. Hidden XS – Fuck Buttons
8:00 – Eight minutes in, your body's rhythms have finally calibrated to the song, and you're gliding on a frictionless plane at a frightening speed.
48. Human – Daughter
0:05 – I liked but didn't love the Daughter record, mostly because there were too many songs where the dourness was so overwhelming that it throttled the specificity of the pain. But this song keeps the two aspects perfectly balanced, thanks to this bone crunching drum kick.
47. Burn – Ellie Goulding
1:38 – This song is overproduced within an inch of it's life, but it's all kept afloat by Goulding's voice. In these moments of buildup right before the chorus, she sounds like liquid gold.
46. City In My Head – Taxes
1:21 – There's a little three-note burst on the guitar that drives the chorus – and it's great throughout – but right here it is given just the tiniest bit of extra room to breathe. It's like a shooting star, blink and you'll miss it.
45. Echelon (It's My Way) – Angel Haze
2:35 – Angel Haze has had a song on my list the last two years and still hasn't even dropped her first album. Really looking forward to it coming out next year.
44. Someone Who Can – Yuna
0:14 – Just a perfect little pop song, but the thing that really elevates it is this delightful sample of Jon Brion's "Phone Call" from Eternal Sunshine of the Spotless Mind. While it fades back into the mix for most of the track, its constant presence is the thing that makes the whole thing tick.
43. Satellite Call – Sara Bareilles
2:17 – The introduction of those washed out guitars is what really brings this song to life.
42. Jolene (Kygo Edit) – Dolly Parton
3:48 – This remix takes that slinky guitar line and transforms it in beautiful dance beat, creating a far more expansive platform on which to rest Dolly's wonderful voice.
41. Railroads – Holly Williams
0:50 – The grand-daughter (and daughter) of Hank Williams is charting her own path. Her efforts occasionally stray a bit too far into straightforward adult contemporary, but when it works, it works very well.
40. Hurricane (CHVRCHES Remix) – Ms Mr
1:12 – CHVRCHES turn this little pop gem from a dirge into an expression of triumph. I like the original but I adore the remix.
39. Side A (Old) – Danny Brown
0:39 – "Won't live for anything, but might die for nothing" – On the first track of Old, Danny Brown gives a pretty harrowing picture of drugs, Detroit, and the way his rap career comes from those places. It sets the stage for a mature record – not mature because it insists on being serious (there's still a lot of the playful 'old' Danny Brown on the album), but because it acknowledges the contradictions of wanting to stay real when the whole thing is ultimately a show.
38. Waiting For Something To Happen – Veronica Falls
0:14 – The moment when the sun crests over the horizon – and you know it's going to be a wonderful day.
37. Only A Clown – Caitlin Rose
1:47 – The alchemy of the verse and chorus – I'm sure there are technical explanations for why it works the way that it does, but I don't know what they are. All I know is that I'm glad to live in a world where it exists.
36. Chocolate – The 1975
1:09 – This song is stupidly, joyously, almost unbearably catchy. I'm not sure I OUGHT to like it, but I absolutely cannot get it out of my head. And you know what? More power to them. They found a hook and are going to ride it all the way to the promised land.
35. Central Park – Billy Woods
0:46 – The matter-of-fact delivery, and the implied metaphor of park and prison make for depressing subject matter. But it's thrown into particularly sharp relief by the warm production and the loose beats. The result is something weirdly beautiful.
34. Nobody Gives a Damn About Songs Anymore – John Moreland
1:15 – The moment I knew that John Moreland's record was going to bear many repeated listenings was when I heard the line "You said you're gonna get rich if it takes all night" – such a perfectly economical and incredibly evocative line.
33. Dead Now – Frightened Rabbit
3:13 – State Hospital is my favorite song on the record, but since I already covered it on last year's list, I'll go with this exuberant track. It takes a while to really get going but this final minute is simply stunning.
32. Best of Friends – Palma Violets
2:43 – Sure, there's nothing particularly new here. But who cares? It sounds great, and the world will never have enough shouted punk anthems. As long as there continue to be young guys armed with guitars, songs like this are worth listening to.
31. Who Needs You – The Orwells
0:00 – There are some songs that simply demand to be the opening track on a mixtape. This is just such a song. With that opening drum kick and ringing guitar riff, it promises the whole world – and the rest of the song delivers.
30. Labyrinthine – Juliana Barwick
4:02 – The long, slow exhale.
29. 1 Train (feat. Kendrick Lamar, Joey Bada$$, Yelawolf, Danny Brown, Action Bronson & Big K.R.I.T.) – A$AP Rocky
4:48 – There is such an embarrassment of riches on this track, with six guest verses from some of the best voices in rap these days. While Kendrick Lamar and Danny Brown's verses offer a challenge, for my money the final verse from Big K.R.I.T. is the best. He spits out his words with such intensity that you can't do anything but crown him the king just like he insists.
28. Dying All the Time – Helen
2:42 – The heaviness of the bass just kills me here – the whole song is an assault on the senses as only the very best shoegaze can provide. Helen is a side-side-project for Liz Harris, who is going to be making quite a few appearances on these lists.
27. Born At Five – Bombadil
0:43 – "For a while there everything was god damn peachy keen" – a whole life in a single song, and this is the moment I most want to hold onto.
26. What Death Leaves Behind – Los Campesinos!
3:05 – The most joyous chorus of the year. It just makes me smile.
25. Texas – Magic Man
1:40 – Nights sleeping on the roof, the sticky warmth of a summer night, that synth line, those thumping drums, a whole lot of sex.
24. Merry Go 'Round – Kacey Musgraves
1:00 – It's such a clever song, full of great wordplay and lines that develop out of one another. But by far my favorite line is the tragically simple "just like dust, we settle in this town."
23. I – Perfect Pussy
0:10 – The amount of joyous noise here is simply unbelievable. I don't ever want to cease to be amazed by the way it explodes.
22. Isjaki – Sigur Ros
3:33 – And the angel's body was bared, and he was clothed in light so that eye could not look on him.
21. We Sink – CHVRCHES
1:50 – I'm not sure there's any band in the world who has a better handle on writing the perfect pop song right now. I could just as easily have gone with "The Mother We Share" here. Or "Recover." The point is: I could listen to CHVRCHES verse-chorus-verse the whole world into oblivion.
20. Requiem – Mimi Page
1:39 – Haunting
19. My Favorite Picture Of You – Guy Clark
1:29 – There are more love songs in this world than blades of grass, and yet I'm struggling to think of any which portray the romance of a lifetime with such depth. We always hear about falling in love, but who can tell us more about love than those who have lived within it for their entire lives? Clark sings with the perspective of time, giving us a window into his memories, and the deep well of love he shared with his now-departed wife, who has defined his entire life. It is about comfort, the weight of decades, the memories, both good and bad. And it makes me well up just to think about it.
18. 40 Acres (feat. The-Dream) – Pusha T
1:30 – Most people seemed to prefer "Numbers on the Boards" but for me this song is the essence of what's great about Pusha T. It's an incredibly sympathetic – totally honest – portrayal of an incredibly unsympathetic man.
17. Avant Gardener – Courtney Barnett
3:26 – "The paramedic thinks I'm clever cause I play guitar / I think she's clever cause she stops people dying" – such a perfectly delivered line in such a stupendously weird song.
16. Blood Moon – RAUM
3:38 – A savage place! as holy and enchanted / As e'er beneath a waning moon was haunted. The second Liz Harris project on the list.
15. Fighting Fish – Dessa
2:14 – If the first two verses set the stage, this final one delivers the knockout punch. She is so ready to jump back into the verse that it overruns the chorus. It reflects the urgency, the spirit, the fight.
14. Pretty Boy – Young Galaxy
1:48 – The syncopation of the synths, the sheer beauty of her voice, and the stately march of the drums.
13. Pink-Slips – Okkervil River
3:00 – When Will Sheff wants to set a song on fire, there is almost nothing in the world that can match it.
12. Sounds Like Somewhere – Lily & Madeleine
1:23 – The whole song is beautiful but oh my god these three seconds are almost more than I can bear.
11. Turn On the Summer – The Rutabega
11:03 – The heavens break apart and the guitar notes fall all around you, as if the sky itself were a huge pane of glass that has shattered and is now crashing to earth.
10. Living room – Grouper
1:18 – The third Liz Harris song on the list, and the most achingly sad.
9. Troublemaker – Camera Obscura
0:31 – So much to love about this song. The bridge is amazing – and the way it leads back into the fadeout is a wonderfully sustained interplay of harmonies and guitar. But ultimately I'm drawn back to this line, and Tracyanne Campbell's glorious delivery.
8. San Francisco (Little Daylight Remix) – The Mowgli's
0:45 – Despite living in the Bay, I fell in love with this song while I was in Chicago for a week. I rode the El around playing this song on endless repeat. The original is a very nice little bit of guitar rock; the remix is a piece of studio wizardry.
7. Song For Zula – Phosphorescent
3:08 – Drink in the allegories of love and death and pain and hope and rage and see what they mean for you. Stand with him out on that desert plain tonight, listen to the low synths, the soaring strings, the dusty voice. I don't know what it will mean for you. But I am confident that you will not regret the experience.
6. New Lover – Josh Ritter
3:39 – So many delicious lines in this song. Virtually every verse has one or two impossibly clever phrases. It's probably the most densely packed song of his yet, which is really saying something. But I ultimately just keep coming back to the end, where he admits that – for all that he's moved on and wants her to be happy – "But if you're sad and you are lonesome and you've got nobody true / I'd be lying if I said that didn't make me happy too." It works because it's funny, and because it's honest and true. We want to be our better selves, but can't let that obscure the pain that remains.
5. Julian – Say Lou Lou
0:37 – The harmonies are just exquisite. It has that lush production that has characterized Swedish indie pop for the last decade, married to the atmospherics of classic Fleetwood Mac. It's a heady combination – the sort of song you can listen to on repeat for hours. These sisters released a couple amazing singles this year – here's hoping for a full-length in 2014.
4. Immunity – Jon Hopkins
3:58 – Love is the longing for the half of ourselves we have lost.
3. Graceless – The National
3:40 – Berninger's distinctively smoky voice, the tightly wound guitar lines, and above all that insistent drumming. And when it all comes together, it is sheer perfection. The final minute or so might be my favorite musical moment of the year.
2. Elephant – Jason Isbell
1:53 – The most precise and devastatingly true thing that's been sung in many many years.
1. Silent Treatment – The Joy Formidable
0:59 – In a year full of amazing music, this moment right defined my absolute favorite song. A pretty double-tracked female voice, backed by a delicate acoustic pluck, rising up and then falling around a single note…that's what it takes to make my heart sing.
Honorable mentions:
– City Swan – Neko Case
The closest she's come to making a solo New Pornographers song.
– I Run Empty – Tegan and Sara
I'm more of a Tegan fan, but this is one of Sara's finest songs.
– Half Angel Half Light – The Men
RIYL: rock and/or roll
– Find Love – Prince of Spain
The opening half of the song is a nice bit of folk-pop. The second half is transcendent.
– Need U 100% (Dave Edwards Remix) – Duke Dumont
There's really only about 45 seconds worth of song here, spread out of four minutes. But it's just so damn catchy that I don't mind hearing it over and over.
– What Are They Doing in Heaven Today? – Mogwai
A gospel hymn from Mogwai? Sounds good to me!
– R.I.P. – Prodigy and Alchemist
The best track on a very solid record. The Raekwon guest verse is the best, I think.
– Innocence – Electric Youth
RIYL: the Drive soundtrack
– Cocoon – ÁLI
Great synth pop.
– The Temptation Of St. Anthony – Alkaline Trio
Best song from them in a long time.