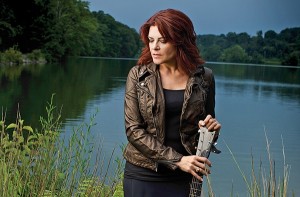 This was a good year for music. Quite a few disappointing efforts from some of my old favorites, but plenty of new material to fill in the gaps. My top 10 songs are a bit weaker than some other years, but I easily found 50 tracks worth raving about, and could have gone quite a bit deeper. It was a year with a strong middle class.
I had a lot less time than usual to devote to making these lists (what with the obligation to finish my dissertation), so the commentary here is a bit more sparse than I usually like to provide. As always, only one song per artist.
If you're a Spotify person, almost every song is available in this playlist.
Enjoy!
50. I Wanna Get Better – Bleachers (youtube link)
Do you miss the 90s? This song sure does!
49. 2 On – Tinashe ft. Schoolboy Q (youtube link)
A silky R&B throwback, a few synths, and a perfect guest spot from Schoolboy Q.
48. Me at the Museum, You in the Wintergardens – Tiny Ruins
A quiet interlude, somewhere near the intersection of folk and dream pop.
47. Birth in Reverse – St. Vincent
This song sounds like M.C. Escher took a jigsaw to a block of wood. I don't really 'get' St. Vincent, but I do get this song at least.
46. We Go On – The Luxembourg Signal
Any year when I get to hear Beth Arzy's voice is a good year.
45. The One That Lives Too Far – John Fullbright
Piano, guitar, the catch in the voice. This one hits just about every folk-driven singer-songwriter cliché. But you can get away with it if you stick the landing, which Fullbright absolutely does.
44. Superbia – deadmau5
If you had told me in January that arguably the prettiest song of the year would come from deadmau5…well, I would have been surprised. But here we are.
43. Coffee – Sylvan Esso
A slinky cyborg of a song.
42. On the Regular – Shamir
In the wrong mood, this song drives me bonkers – with its cowbells and boppy synths, his strangely androgynous voice, the choppy repetition. But in the right mood, those are all the things that make it so good.
41. Rather Be (feat. Jess Glynne) – Clean Bandit (youtube link)
There is absolutely nothing complicated about this song, and that's ultimately what sells it. You've got your synths, you've got your sappy lyrics, you've got a good beat. Why complicate things?
40. Seasons (Waiting On You) – Future Islands
The search for 'the next Joy Division' has never taken off the way it has for 'the next Dylan' or 'the next Springsteen.' And I'm not saying that Future Islands are the next Joy Division. I'm just saying that if it were a parlor game, they'd be a leading candidate. It's not even precisely that they sound like Joy Division. Same genre, yes, but much bigger, more tectonic. There's just something about the attitude.
39. Logic Of Color – Wye Oak
Lots of reviews of the new Wye Oak album lament their radical shift in tone (from a guitar driven band playing loud/soft dynamics to the world of electropop), but as someone who never particularly dug their other stuff, this was actually a welcome bit of fresh air. The less organic textures provide a nice balance for Jenn Wasner's voice.
38. Turtles All The Way Down – Sturgill Simpson
Based on the name alone, there was no way I wasn't going to love this song. And the references to 'reptile aliens made of light' are just icing on the cake. If you think you don't like country music, this is the song to test that hypothesis.
37. Plymouth – Strand Of Oaks
I couldn't really ever find a way into this album as a whole. The big moment left me feeling flat. But this song has stuck with me like a comfortable old shirt that long outlasts its flashier competitors.
36. Don't Wanna Lose – Ex Hex
Sleater Kinney is coming back in 2015. in the meantime, Ex Hex is keeping us more than satisfied.
35. Mercury Dime – Death Vessel
Death Vessel is a strong contender for the title of 'band whose music sounds the least like their name.' There are very few things in the world that sound less like a vessel of death than this lilting little song.
34. Primer Coat – Drive-By Truckers
My favorite song from this band in a long time. Beauty and resignation in equal doses.
33. Carissa – Sun Kil Moon
A meditation on the desperate need to try and impose reason on a world that refuses to conform. His cousin dies, pointlessly, without any explanation, in a freak accident. What can be recovered? What do we say about a life that has been lost? How do we move on?
32. Ruckus In B Minor – Wu-Tang Clan (youtube link)
The album as a whole is a bit of a sad coda to a brilliant career, one which asks the question: what if the Beatles had reunited in 1976 and Paul had insisted on closing the album with "Silly Love Songs"? But even if the album as a whole fails to really click, this song reminds us of the power in creative tension.
31. Crickets In The Rain – Allo Darlin'
Her voice when she sings "and I am grateful for that" is everything.
30. It All Starts Here – Magic Man
It gallops along, picking up speed the whole way, until you're just about ready to burst into a shower of electro-pop goodness.
29. Miserable – Tokyo Police Club
One of those songs that just makes me smile every time I hear it.
28. The Girl, the Gold Watch, and Everything – Literature
Sometimes you just want a song that sounds like FUN. And when you do, this is the song for you.
27. Ones Who Love You – Alvvays
"And when the wheels come off, I'll be an astronaut" – that about sums it up.
26. Driver – Perfect Pussy
A curse hurled into the uncaring night, the inescapable drone of words beyond comprehension, the adrenaline rush of fight or flight. Punk rock for the 21st century.
25. He Died Fighting – Brian Blade & The Fellowship Band
Come for the percussion, stick around for the melody. I don't quite know what 'post-bop' jazz is, but I'm pretty sure this is it.
24. Close Your Eyes (And Count To Fuck) Feat. Zach De La Rocha – Run The Jewels
Gets in your face from the first second, and doesn't back down one inch over the course of the song. The guest spot from Zack de la Rocha seals the deal.
23. Brunch – S
My favorite Jenn Ghetto song in quite a while – possibly since her days with Carissa's Wierd. Far more energetic than her usual fare, and driven by a beautifully-picked guitar line.
22. Running With The Boys – Lights
Somewhere in between CHVRCHES and Katy Perry, in the best possible way.
21. Last Night Bus – Hello Saferide
Her specialty is the finely-drawn character portrait, captured in just a few perfectly constructed lines. This song includes four or five examples.
20. Break Free (feat. Zedd) – Ariana Grande (youtube link)
This song is to other songs as Ben and Jerry's Chocolate Fudge Brownie ice cream is to regular chocolate ice cream.
19. Everything We Touch – Say Lou Lou
I cannot wait for them to release an actual album. Dreamy pop music has never sounded so good.
18. Dawn in Luxor – Shabazz Palaces
If this is the future of hip-hop, then sign me up.
17. Weigh True Words – I Break Horses
I was really disappointed in this album as a whole, but this song alone is enough to redeem things in my eyes. The glitchy beat is a stark departure from the shoegazy textures that made their debut so good, but at least on this one song, it works beautifully.
16. Reverie on Norfolk Street – Luluc
A quiet Sunday morning, the sun peaking through the kitchen window. The feeling of comfortable love, encapsulated in song.
15. The Towns We Love Is Our Town – Bing & Ruth
Somewhere in between classical and ambient, this song breathes in autumn and exhales the spring.
14. Shake It Off – Taylor Swift (youtube link)
2014 is the year I finally joined the T Swift bandwagon, and it was this song that did it for me. Is it complicated? No. But who cares? It's just a great, great pop song.
13. Jokerman – Built to Spill
Built to Spill covering Dylan, what's not to love?
12. Kill the Fun – Haley Bonar
Tightly wound around that skittering percussion, held aloft by her beautiful voice. The synths sparkle and the beat goes on.
11. Life After Life – The Pains of Being Pure at Heart
Jangly indie pop at its finest.
10. Acheron River – The Lawrence Arms
This lacks the cutting edge that sets the very best Lawrence Arms songs apart, but is just so unbelievably catchy that it doesn't bother me.
9. No Thoughts – Cloud Nothings
Snarling, emphatic, aggressive. Rock and roll like it was meant to be played.
8. Boom Clap – Charli XCX (youtube link)
And the 'best chorus of the year' award for 2014 goes to…Charli XCX.
7. Clearing – Grouper
This song tells truths that exceed words; they can only be felt.
6. Parade – The Antlers
The Antlers album really didn't click for me the first few times. It's almost schmaltzy with all the tinkling pianos and soaring verses. But on the sixth or seventh listen to this song, something changed and the aching beauty suddenly became clear.
5. Shattered & Hollow – First Aid Kit
I fell for this band because of "Emmylou." This is the song that made me realize that it was more than just a crush.
4. Bloodlines – Mimicking Birds
A delightfully weird, perfectly beautiful song. This is indie rock the way it was meant to be done.
3. Red Eyes – The War On Drugs
I could listen to this song for months on repeat and never get tired of it. It's so dense, a concentrated burst of rock and roll, full of passion and pathos and glorious rollicking energy. And the moment at about 3:35 when the full band returns is the single best moment of music in 2014. It gives me shivers.
2. Black Synagogue – Angel Haze
At her best, Angel Haze is probably my favorite rapper in the world. This song is full of rage and empathy and she spits it all out at 150 MPH.
1. When the Master Calls the Roll – Rosanne Cash
This is a song you spend an entire lifetime hoping to write. Beautiful, expansive, heartbreaking, honest. I'm not sure it could have come from anyone but Rosanne Cash.