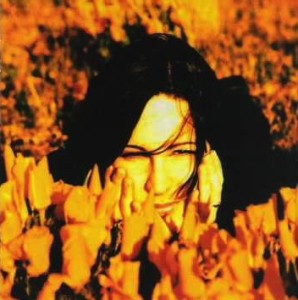 Songs from a fairly narrow time band of the mid 90s to early 2000s, with three very different songs of the late 60s to balance things out.
Spotify playlist with (almost) every song from this project.
1-10, 11-20, 21-30, 31-40, 41-50, 51-60, 61-70, 71-80, 81-90, 91-100
60. The Day John Henry Died – Drive-By Truckers (2004)
Jangly, swaggering, big, boisterous. Triumphant even while it's depressing. Everything that John Henry was meant to be.
59. Love Me, I'm A Liberal – Phil Ochs (1966)
He is sarcastic and caustic, frustrated to no end by the apathy, the self-satisfied attitude of an America which claims to uphold fundamental ideals but fails to ever do anything about it. How could a society supposedly devoted to equality and justice stand for the continued existence of crushing poverty, segregation, the Vietnam war, and so on? As he says: "In every American community, you have varying shades of political opinion, and one of the shadiest of these is the liberals. An outspoken group on many subjects. Ten degrees to the left of center in good times. Ten degrees to the right of center if it affects them personally."
58. Head Rolls Off – Frightened Rabbit (2008)
This is the return home, where everything comes right. When we discover that all those things we used to look for in God are now reflected back in the world around us—in the eyes of a million hopeful souls, living, loving, singing, dancing, touching hands, writing stories. And this song is the mirror for it all.
57. Homesick – Aberdeen (2002)
Pastoral and effortless—a song that floats in the clouds. It starts quietly and her voice drifts along, full of gentle longing, barely skimming the surface. But my absolute favorite moment is toward the end, when all the sweet tension fractures and everything bursts into light.
56. Photobooth – Death Cab for Cutie (2000)
It's the epitome of the stripped down indie rock revival that eventually far overstepped its bounds: the literate and boyish charm, the absolutely perfect pop sensibilities. I've grown a lot less enthused about this sort of thing over the years, but there is absolutely no denying the vitality of this song.
55. My Name Is Jonas – Weezer (1994)
Loosely based on Lois Lowry's The Giver, this is one of the all-time great Side One, Track Ones from a debut record. The transition from that opening acoustic riff to the wall of guitar noise is the sound of an entire generation snapping into focus.
54. What a Wonderful World – Louis Armstrong (1967)
I think you could make a strong case for Louis Armstrong as the single most important artist in American history. And this song is a suitable capstone to the embarrassment of riches that is his musical career. In the hands of someone less capable–someone who had been through less, someone without the depth of his experience and care–it could have come across as overly simplistic, even naïve. But in the hands of Louis Armstrong, it's nothing short of religious.
53. Ruby Tuesday – The Rolling Stones (1967)
It should be no surprise that my favorite Stones song is the one where they sound the closest to the Beatles. I know a lot of their fans didn't necessarily love their trend toward the baroque during this period from 66-68. But for me, it's my favorite version of the band. And Ruby Tuesday is definitely my favorite song of the bunch.
52. Toxic Toast – The Mighty Mighty Bosstones (1994)
It's fitting that my relationship to this song is so fully defined by nostalgia. Much like Dicky Barrett, I can feel a sense of loss at the relentless pace of life—which separates us from old friends and the carelessness of youth—without necessarily wanting to go back. And one of the wonders of music is the way it can bridge the years, and for four minutes remind you how it felt to be a very different person, in a very different place and time.
51. Heart Shaped Box – Nirvana (1993)
I went back and forth between this one and Smells Like Teen Spirit maybe a dozen times (with a brief stop at Where Did You Sleep Last Night). But at the end of the day, it had to be this one. Teen Spirit defines Nirvana, and it is a firestorm of a song, but it also feels just the tiniest bit false. Like it's been filtered through a bit of studio wizardry to make it sound just that big. But Heart Shaped Box is a window directly into the soul of the artist. Crystal clear, with all the pain and madness that it implies.