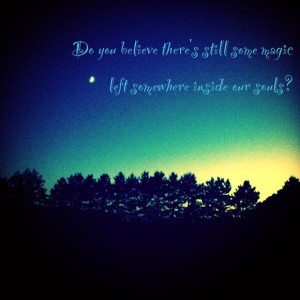 As a lover of music and as an obsessive maker of lists, it's kind of surprising I've never put in the effort to construct this ultimate list before. But one of my friends recently sent his own list and it got me to thinking about what I'd put on mine. And, as the owner of a blog where I get to ramble on endlessly about the music I like, it seemed like a good excuse to engage the project.
The only rule is 'one song per artist.' And it's important to make clear that this is simply a list of my personal favorite songs. Plenty of all-time classics are missing here, while some relatively inconsequential ones make the list. I make no claim that, for example, "A Summer Song" is objectively superior to "What's Going On." I just (perhaps inexplicably) enjoy the former more.
As a result, this is a list that tilts fairly heavily toward my own personal history. I was a kid who grew up listening to oldies radio stations, joined up with modern music in the mid 90s once boys with guitars were back in style, and then slipped seamlessly into the indie rock bubble of the early 2000s. Over the years, I've worked to expand my musical horizons a bit, bringing in more hip-hop and jazz, more music from women, more work in experimental genres. But at the end of the day, the 'sad boys with guitars' groove is carved pretty deep, and that's going to be reflected in the list.
Maybe someday I'll work on a different list of the 100 most important songs in modern musical history. But for now, this is just my personal favorites. For better and for worse.
Spotify playlist with (almost) every song from this project.
1-10, 11-20, 21-30, 31-40, 41-50, 51-60, 61-70, 71-80, 81-90, 91-100
100. Waitin' for a Superman (Remix) – The Flaming Lips (1999)
The base of this song is a lovely rumination on the limits of human achievement and the ways we struggle to hold everything together in spite of those limits. The remix adds a beautiful sheen, which lets the underlying hopefulness shine through more clearly.
99. Daydream Believer – The Monkees (1967)
My favorite detail of this song is that the original lyric was "now you know how funky I can be" but the record execs insisted that it be changed to 'happy' because funky might make people think about a bad smell. The line, as changed, doesn't really make sense, but somehow it works better this way.
98. Let's Get Out Of This Country – Camera Obscura (2006)
I absolutely adore this song. It's a revelation, almost a religious experience. The joyfulness, the way that opening guitar riff signals the rush of good feelings and hope at a new day. It deserves to be played on a sunny day when you can throw all your cares to the wind and just enjoy yourself.
97. It Ain't Me Babe – The Turtles (1965)
Folk-rock covers of Dylan songs were a real cottage industry for a couple years there in the mid-60s. This song is the best of the bunch to my ears—even bettering the wonderful Mr. Tambourine Man from the Byrds. Part of the joy comes from the radical restyling of the song. There's a raucous quality to this version, which plays nicely with the underlying bitterness of Dylan's lyrics.
96. Source Tags And Codes – And You Will Know Us By the Trail of Dead (2002)
An all-time great album-closer. It rises above the noise and chaos, like some sort of glorious rock and roll city on the hill.
95. Light My Fire – The Doors (1967)
Growing up, The Doors were the one band that everyone in my family loved. And this song more than any of the others. To me, this is the soundtrack of long family road trips. It's the song that we played at my grandfather's funeral—because we all loved it and who cares what it's 'really' about. I completely understand why a lot of people dislike this band. But for me, they'll always sound like home.
94. Modern Girl – Sleater-Kinney (2005)
This almost certainly isn't the best Sleater-Kinney song. But it's my favorite. It starts out pretty, and then builds and builds into that final minute, where they make a joyful noise unto the world.
93. The Con – Tegan and Sara (2007)
Tegan and Sara's definitive statement of intention. A rambunctious pop masterpiece, packed with hooks and synths and unadulterated joy. It's charming beyond belief, sensitive, swaggering, anxious, and compassionate. Everything you could ask for.
92. With Or Without You – U2 (1987)
Reasonable people can disagree over precisely when U2 tipped over the edge from great rock band into self-parodying musical commodity. But those first few albums really were glorious explosions of rock fire. And I'd say the absolute peak was right here, in this quiet, confident, achingly pure song about the nature of sacrifice. It somewhat notoriously deploys the I–V–vi–IV chord progression, but does so in the service of a genuinely sophisticated melodic development. Rather than deploying a simple verse-chorus-verse, it works a lot more like a classical composition, with a number of themes that interlink and repopulate in some surprising ways.
91. Howl – The Gaslight Anthem (2012)
Designed as a sort of postscript to Thunder Road (spoiler alert: Thunder Road will be higher on this list). Once again, there's a girl whose dress waves, a guy with a car offering to take her away. But it's pitched toward the future, to a Mary who said 'no' to the first offer. She stuck around, went to school, and made a life for herself. And now our hero sends out a final missive: you know where you can find me, and all those plans I made might still have some life in them. It works because it's audacious, it works because it feels real, and it works because Fallon absolutely sticks his lines. For a band that's devoted to the idea that the radio really might just save us, this is the shining moment where it feels absolutely and completely possible. So when he sings "I waited on your call and made my plans to share my name" there's nothing you can do but hope along with him.