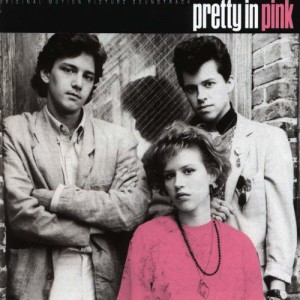 A bunch of love songs today, which run the gamut from completely specific to wholly transcendent.
Spotify playlist with (almost) every song from this project.
1-10, 11-20, 21-30, 31-40, 41-50, 51-60, 61-70, 71-80, 81-90, 91-100
90. Crimson And Clover – Tommy James & The Shondells (1968)
That descending guitar riff that closes out each line of the song is like manna falling from the heavens.
89. Take On Me – A-Ha (1985)
The 80s were a grim decade in many ways, musically not being the least among them. But one thing it provided was a backbone of delightful dance music, which could be universally enjoyed without thereby being forced into a lowest common denominator drabness. Take On Me is one of the finest examples of this effect. It's pop music precisely the way it should be done—a simple chord structure that speaks directly to the heart, with a surprisingly complex underlying melodic system that stands up to decades of close listening. The result is a song that sounds as fresh now as it did in 1985.
88. World Tour (Weezy, Wale, Dre) – Brenton Duvall (2011)
Picks out the chorus of Wale's "World Tour," and supplements it with raps from Lil' Wayne and Dre's "Forgot About Dre," placing each of them against a shimmering, beautiful, insistent background of electronica. The resulting creation sounds totally distinct and organic – it's almost impossible to picture these pieces in their original form. The Dre part, in particular, is utterly different. What came off as aggressive and petulant when backed by Eminem now sounds strangely humble, even hopeful.
87. Aaron & Maria – American Analog Set (2001)
A modern love story, quiet and precise. The march is measured, the guitars gentle but cool to the touch, and the drumming the soul of restraint. And it's summed up perfectly in the refrain: "loving you is just enough, cause no one gives a fuck about us."
86. Who'll Stop the Rain – Creedence Clearwater Revival (1970)
Released in January of 1970, in many ways this song marks the turning point from the optimism and endless possibility implied in the music of the 60s to the retrenchment and dissolution of the 70s. The lyrics are reflective, drawn vaguely enough to speak universally, but clearly meant to speak to the rising horror of the Vietnam War – and to the strange brew of music and counterculture and self-immolation of Woodstock.
85. Hallelujah – Jeff Buckley (1994)
You don't need me to tell you anything about this song. Yes, it's overused in film and TV. Yes, it walks a very fine line between precocious and precious. But c'mon. Pretend you've never heard it before and listen with fresh ears. It's an astonishing performance, one that more than pays off any debts incurred by overzealous filmmakers in need of a soundtrack for heartbreak.
84. Give Me Love (Give Me Peace On Earth) – George Harrison (1973)
Of all them, I think George ended up with the most successful post-Beatles career. This song narrowly beat out three or four others that could easily have also made the list. It's a very simple song, with a pretty basic chord progression and a repeated lyrical refrain. But that underlying structure is just a delight. It's soulful, warm, light, and sparkling.
83. Immunity – Jon Hopkins (2013)
Love is the longing for the half of ourselves we have lost.
82. Layla – Eric Clapton (1970 and 1992)
This song wouldn't quite make the cut in either its original form (searing guitar and extended piano coda) or its bluesy, unplugged update. But the combination of the two iterations—the way they play off one another, adding depth to each iteration, exposing the limits of any singular perspective—elevates the track to a new level, and makes it a worthy addition to the list.
81. If You Leave – OMD (1986)
To my ears, this is the defining song of the 1980s. The decade featured plenty of songs that sold more records (If You Leave was a hit, but not a record-breaker by any stretch), and a few songs that were better. But if you took all the distinctive features of the 80s, stuck them in a centrifuge to strip out all the mediocre variations, you'd get this track: the pure distillation of what was good about the decade. Given that, it should be no surprise that the song was written specifically for the closing scene of a John Hughes movie.