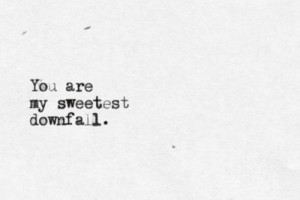 Spotify playlist with (almost) every song from this project.
1-10, 11-20, 21-30, 31-40, 41-50, 51-60, 61-70, 71-80, 81-90, 91-100
70. Like A Prayer – Madonna (1989)
A rumination on Catholic guilt, the boundlessness of human sexuality, and the power of pop music to literally move the world. It was attacked as anti-religious, and certainly it speaks from a critical vantage. But those criticisms are also clearly marked by a deep sense of belonging. Madonna is playing with the traditions, giving them new life and new voice, forcing them to speak in new languages. This is essentially a gospel song, and there's no hint of appropriation in that act. It's a provocation, but one that absolutely believes in the underlying power of faith.
69. Julian – Say Lou Lou (2013)
The harmonies are exquisite. It's got the lush production that has characterized Swedish indie pop for the last decade, married to the atmospherics of classic Fleetwood Mac. It's a heady combination – the sort of song you can listen to on repeat for hours.
68. We Found Love – Rihanna (2011)
Pop music is designed to be ephemeral. Even the best of it often fades away quickly. It's the rare gem that not only lasts but gets better and better with time. We Found Love is such a gem. Its hopefulness and beauty have transcended the momentary and become universal. People will still be dancing to this song a hundred years from now.
67. Samson (original version from Songs) – Regina Spektor (2002)
A brief glimpse into that other world: where Regina and Samson live a quiet life together, where Samson never tears down the walls, and instead just shares a quiet night together with the girl he loves. It really speaks to me because, well, given the choice: epic fame or a few happy years of love, I would happily fall into the mist with a pretty girl and her piano. I wonder how many of the larger-than-life heroes of our past would wish the same.
66. Heroes – David Bowie (1977)
Music, at its best, is an exercise in the limitless compassion of the human spirit. It's an invitation to become another, to see the world in a new light, and to discover the magic of our ceaseless differences. And there aren't many examples of a song more successfully engaging this project than Heroes. It unspools slowly, delicately laying each piece, all so that when the madness eventually takes over, the whole thing will be strong enough to weather the storm. Maybe.
65. No Rest for the Weary – Blue Scholars (2005)
"Hold your head high soldier, it ain't over yet. That's why we call it a struggle, you're supposed to sweat." This song is all about reveling in the rhythm of life, over a smooth beat and insidiously beautiful backing track that worms its way deeply inside you. It's insistent, nagging, powerful. Angry but honest in its hopefulness, too.
64. A Summer Song – Chad and Jeremy (1964)
This was my favorite song in the entire world when I was 12 or 13. I would sit in my room on rainy Washington days watching the streaks run down the window and dreaming of a time when I could experience something this bittersweet. Sure, that's a little weird, but the song is so gorgeous and heartbreaking, surely you can understand why.
63. Are You There Margaret? It's Me God – The Lawrence Arms (2006)
It's chaotic but measured, hardcore and honest, a three minute firestorm filled to the brim with slashing chords and screams and passion. The chorus is out of this world, but the absolute best part is the bit at the end, after the final chorus, when you think that the song is starting to fade out but they come back one last time to punch you in the gut.
62. Unsatisfied – The Replacements (1984)
If you wanted to condense the entire Replacements catalogue into a single line, it would have to be "Look me in the eye and tell me that I'm satisfied." This is a shambling song, meandering, drunken, sloppy. It's also beautiful.
61. The Henney Buggy Band – Sufjan Stevens (2006)
An outtake from the Illinois record…and the best song he's ever recorded. Just think if he had never got around to releasing all those extras. It would be like if The Beatles had left "Ticket to Ride" buried somewhere in the Abbey Road archives.